Style 1(Positive cage): 1 Chastity Cage+4 Rings+1 Lock+ Metal Catheter/Silicone Catheter
Style 2(Negative cage- Less space):1 Chastity Cage+3 Rings+1 Lock+ Metal Catheter/Silicone Catheter
What is the difference of positive cage(style1) and negtive cage(style 2)?
About the spacing, and the position of the cage and the ring, the positive cage is raised and the negative cage is recessed.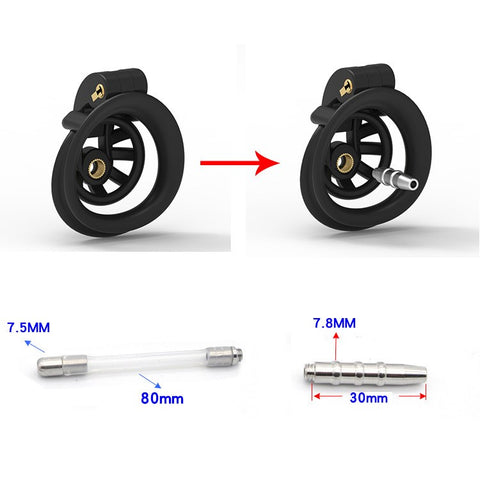 The overall design of Mamba adds a new design on the basis of preserving comfort. 
Its smooth and full three dimensional shape can fit the human body, and it is not easy to escape. 
[Material]Nylon resin, light and three-dimensional
[Specification]Specifications: positive and negative
[Process]3D printing
[Weight]Net weight is about 50g-90g