Color
Silver
Material
Stainless steel

Ring diameter

Small : 40 mm (1.57 in.)

Medium : 45 mm (1.77 in.)

Large : 50 mm (1.96 in.)

Cage size

Total length: 40 mm (1.57 in.)

Diameter: 33 mm (1.29 in.)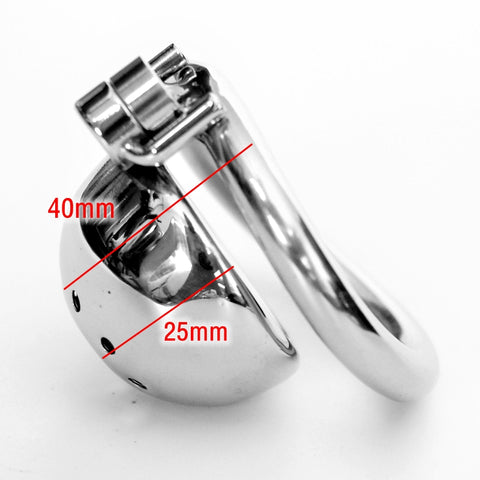 Do you want to keep your sex in a little cage of chastity? The size of this cage is very small, we designed this cage for the smallest miniature penis!
If you have a poor little brother or you like your little sex squeezed and are constantly reminded that humiliation is a part of your life, then this is the pattern you've always dreamed of.  
This small chastity cage has a secret lock system for maximum comfort.  No padlock is needed, just tighten the ring with the Torx key and your penis is locked.  This gives you a lot of discretion, especially if your hostess orders you to wear it for days on end. Welcome to the new world of purity.