Color
Pink

Material
Silicone

Ring diameter
36 mm – 38 mm – 40 mm – 45 mm – 48 mm
Cage size

Diameter : 35 mm

Length 80 mm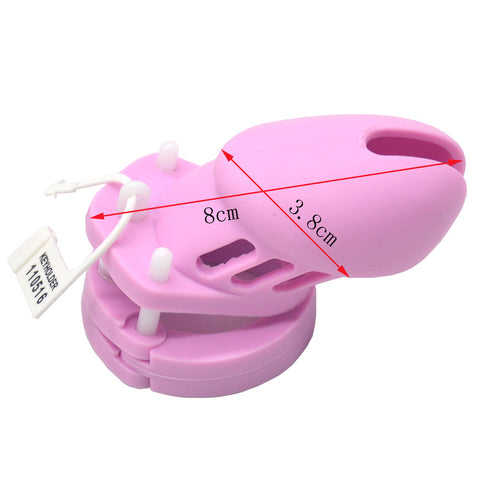 Ssuper small  silicone chastity cage is extremely comfortable, especially when it comes to putting a little male behind bars. The shorter the chastity cage, the more important it is to be comfortable, because your penis won't be able to move.
Therefore, this chastity device is the ideal model for becoming a chastity person. If you're traveling and taking a plane, all you have to do is replace the copper padlock with a plastic padlock.